This dashboard shows data on the progress of restarting Vermont Medicaid renewals. This page will be updated monthly.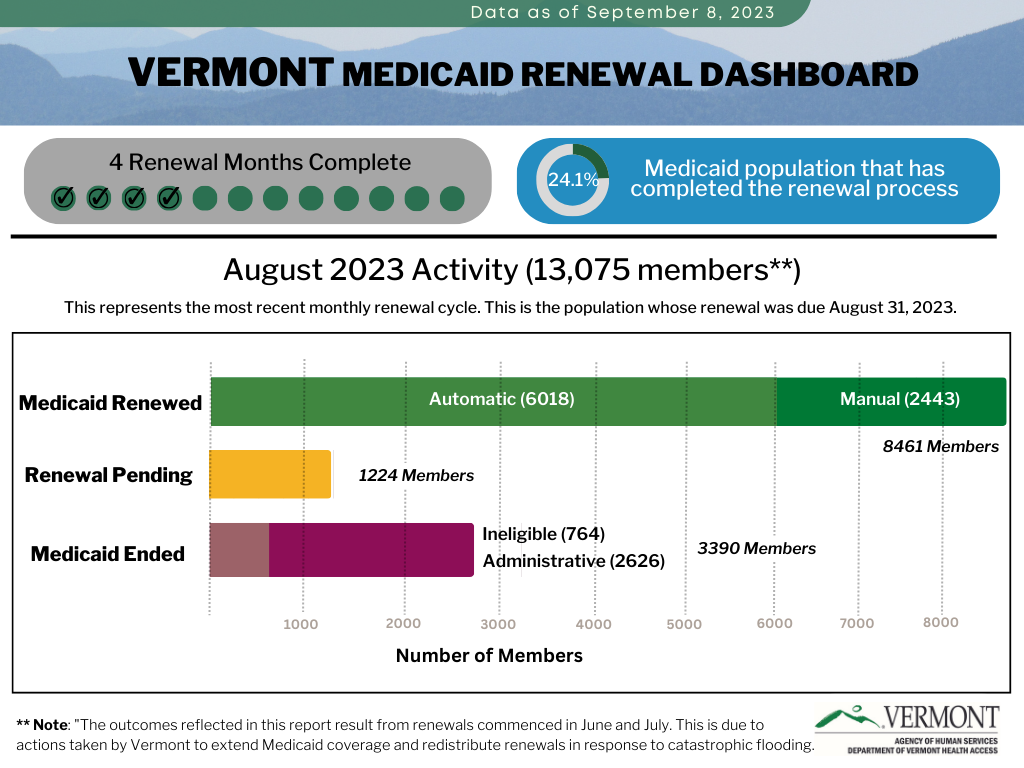 Vermont Medicaid Renewal Dashboard: accessible and printer-friendly version
Definitions
Automatic: Population renewed "ex parte" or automatically without requiring a renewal form.
Manual: Population renewed through completion of a renewal form.
Renewal Pending: Renewal applications that are still being processed or require verification.
Ineligible: Populations whose Medicaid ended because they no longer meet the eligibility criteria.
Administrative: Population whose Medicaid ended for procedural reasons, such as failure to respond.
Enrolled in QHP: Population who selected a Qualified Health Plan through Vermont Health Connect.
Other: Members whose coverage status is not confirmed, and no further information is available. Examples could be members who now have Employer Sponsored Insurance or no longer have health insurance.
Enrollment Updates
Side-by-side comparison of the first month of Medicaid renewals and number of members who have since enrolled in Medicaid or a Qualified Health Plan.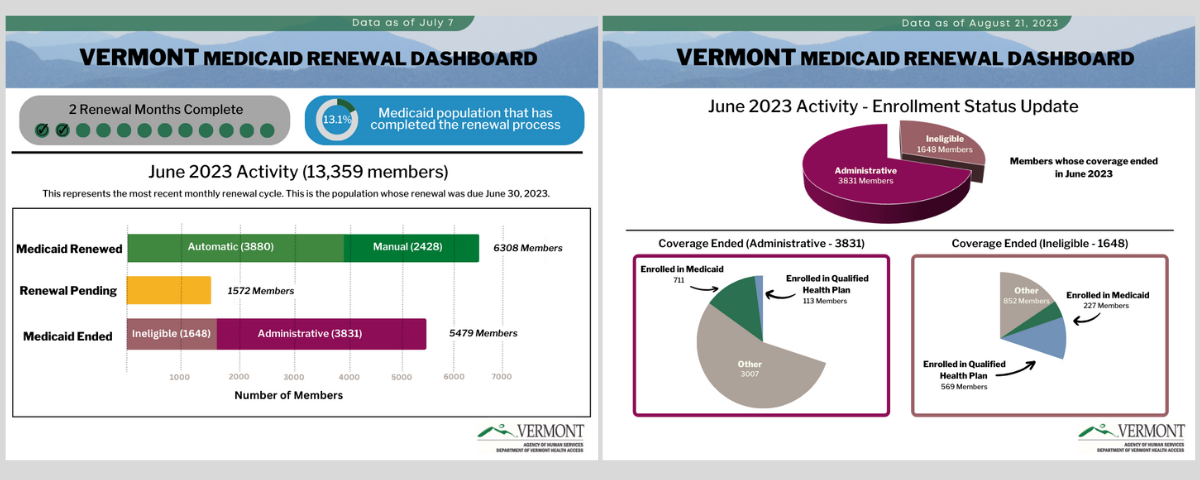 Monthly renewal statistics                                                                                         Enrollment updates
Learn more about what to know about renewals and how the process works.