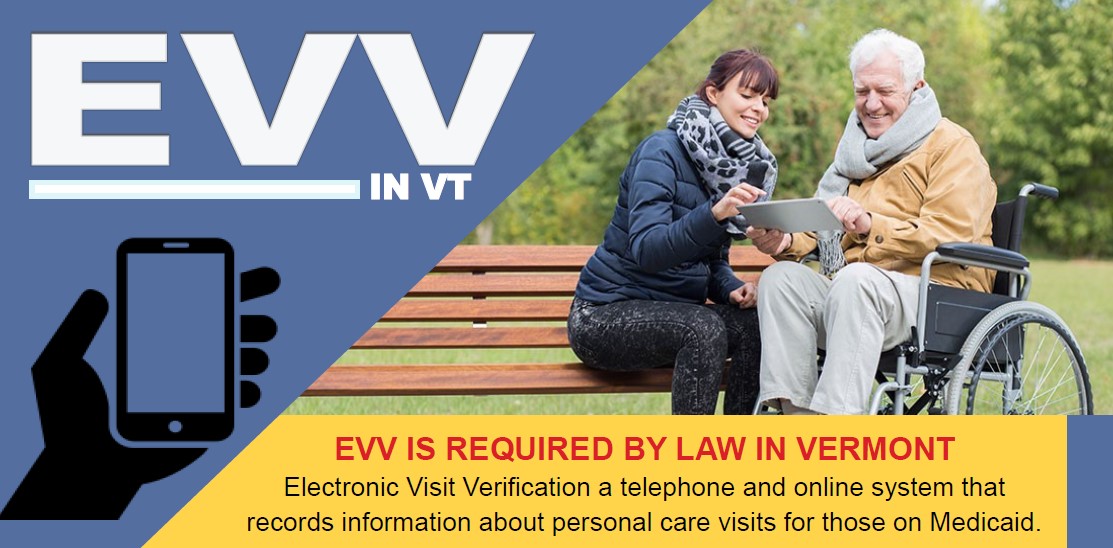 EVV is a telephone and computer-based system that records specific information about the services provided to Medicaid members who get personal care services. In accordance with the Cures Act, the Vermont Medicaid EVV system collects the following information:

Caregivers can use a smartphone app to record the time they arrive and leave the home and the type of care that was provided.  The smartphone app can be used without a cell or Wi-Fi signal and if a smartphone is not available, a landline telephone can also be used to call and record the visit at any time. 
The EVV smartphone app is free from the Apple App Store or Google Play.  Using EVV takes less than a minute and uses the same amount of data as most text messages.  EVV is safe and only captures information at the start and end of a visit. 
Visit start and end time data from EVV is automatically transferred to the E-Timesheet portal which will save care providers and members time when completing payroll timesheets.